The Crime Survey for England and Wales (CSEW) recently reported that theft crimes increased by 11% in the year ending in June 2017, including a 6% rise in burglary. The security of your doors and windows has never been more crucial.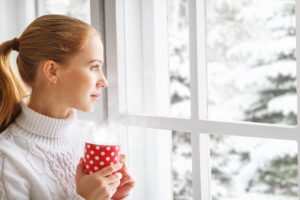 When the nights draw in, the 'window of opportunity' for housebreaking opens ever wider, with potential intruders believing that – under cover of darkness – they are less likely to be spotted and caught.
So what's going to put a potential thief off? The better your door and window security, the less likely a burglar is to attempt a break in.
Before we say anything else, it has to be clear that anything we recommend is pointless if you're not locking your windows and doors. This is especially important in warmer weather, when you might leave windows open to cool the house down when you're in, then forget to close them.
If you're locking your house properly, here are some more tips that can help:
1. Do your main entrance doors have good locks?
If not, a brilliant answer can be one of our gorgeous Archer replacement composite doors. Not only are they superbly solid, perfectly sealed and energy efficient, they are also extremely highly rated when it comes to security. All their locks have the police-approved status, 'Secured by Design'.
---
2. Install secure back doors
Our fabulous bi-fold doors are the perfect way to link your house and garden without compromising on security or energy conservation. Their multiple locks are tough to break and the doors look great.
---
3. Replace aging window frames
Aging window frames are also an invitation to intruders. Aesthetic appeal and significant energy cost savings notwithstanding, Archer uPVC replacement windows, with state-of-the-art locking systems, represent a major security upgrade.
---
4. Keep your curtains open and shut as normal
Also make sure that your home always looks occupied, especially when you go away for a few days. Try to keep your curtains/blinds shut (and open) as you would when you're in – something you can usually persuade a trusted friend to pop round for. This is a good deterrent that can stop your window and door security systems from being tested.
---
5. Set a timer for your lights
Leave a couple of lights on in the evening – it's easy enough to set occasional lights on a timer switch. This adds to the illusion that you're still at home.
---
6. Leave a car in the drive
If you need your car for the holiday, encourage neighbours to use your drive while you're gone.
---
7. Keep expensive items out of site
You don't want to advertise that you have stuff worth stealing, so make sure that any valuable items are hidden from view when you leave the house, especially if you're out for the evening or away for a number of days.
---
8. Don't hide keys in 'clever' places
It's easy to do – leave a key under a plant pot for a neighbour to find or to bail you out when you forget your keys in the morning – but 'clever' hiding places normally aren't so clever. Most burglars know the standard places that keys are left and if they get find yours, any security measures you have will be useless. If you have to leave a spare key out, install a wall safe with a secure combination lock to keep it locked away.
---
9. Install a recognised intruder alarm
Having a recognised intruder alarm box high up on the wall is always a good deterrent. Bear in mind that many burglars will know what brand names are likely to be dummies if you take the risk of not installing a 'live' system!
---
10. Keep outdoor items locked away
Bikes are often the targets of burglars, especially if they can't get into the house. Keep yours locked away in a garage or out of sight in the garden with all the gates locked properly. It's also a good idea to keep any other garden hardware you have out of sight.
---
Many of these tips might seem obvious, but statistics point to an alarmingly large number of us either putting off fixing a home security issue, or simply forgetting to sort it out. In reality, most of the tips involve making your house a less attractive target – the ideal situation is that a burglar doesn't even bother to test your security systems!
If you have any questions about our superb ranges of Archer windows and doors, submit an online enquiry or visit our showrooms at The Mill,