What makes the perfect composite door for your Nottingham home?
Composite doors have the appearance of natural timber, but they are actually manufactured from compression moulded Glass Reinforced Polymer (GRP), making them stronger, warmer, and more energy-efficient than other doors. Always made for you from scratch, KLG composite doors complete the perfect entrance for any Nottingham home.
All of our composite doors are made from GRP, which is bonded to a composite frame and filled with an environmentally friendly, CFC-free Polyurethane foam core. These materials are natural insulators, which helps keep your house warm and saves you money on your energy bills. ABS reinforcing also runs through the centre of the door to increase its strength.
Our GRP front doors also come with a range of stunning decorative glass options, allowing you to add the finishing touch to your perfect design. The decorative glass adds a touch of something special and completes the appearance of your door. You can choose from a diverse range of glass designs to make sure your composite door looks just how you imagined.
What makes KLG Rutland composite doors unique?
All of our composite front doors are made from scratch for our customers, giving you complete control over the appearance of your home. However, there are several features shared by all of our doors that all Nottingham and Derby homeowners will love.
Our Nottingham composite door range

Farmhouse
The Cottage door's rural characteristics give your front door a look of simplicity and easy charm. Take advantage of this vintage style and with all the advantages of modern manufacturing and design features. A single glass panel finishes the door with an elegant flourish.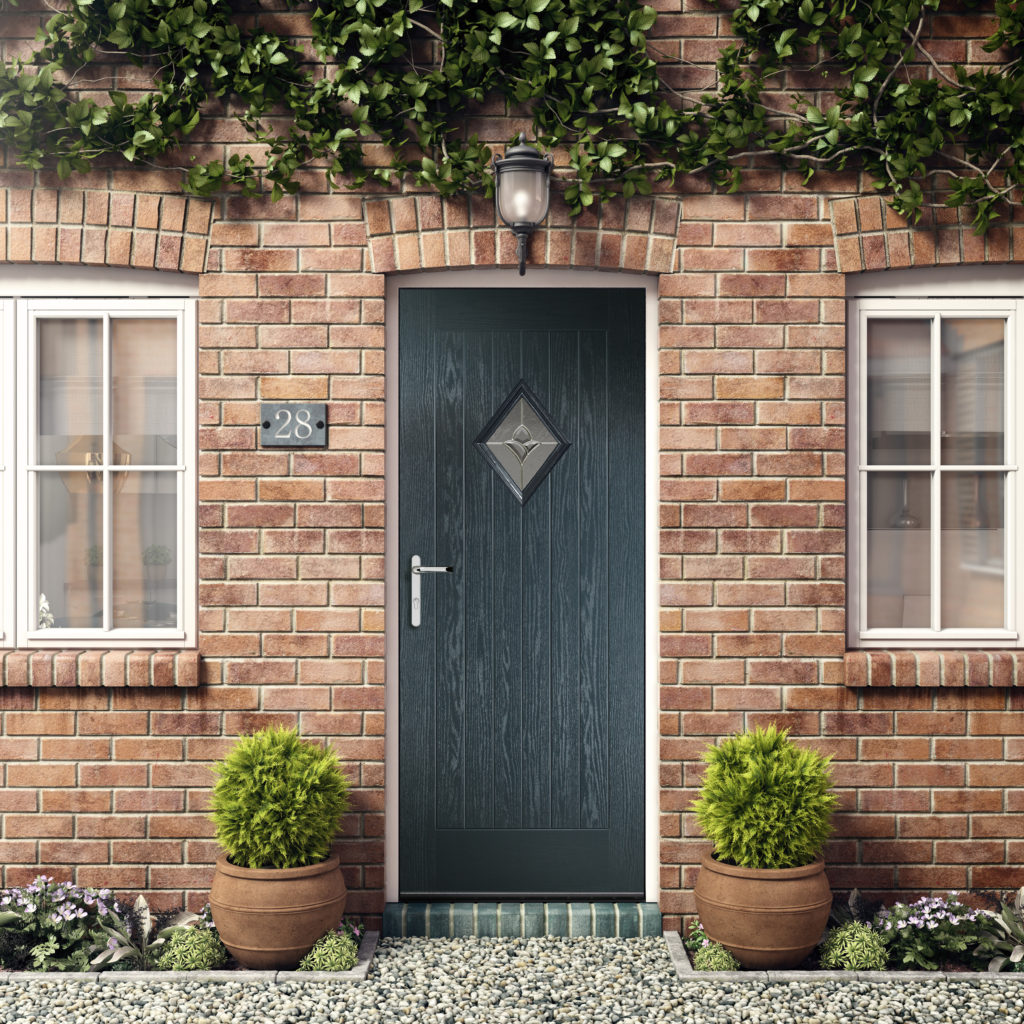 Farmhouse Diamond
Stand out from the crowd with KLG Rutland's Cottage Diamond door. The diamond window works perfectly with the door's countryside aesthetic, contributing to its simple elegance. Choose a glass design you love to make this your perfect door.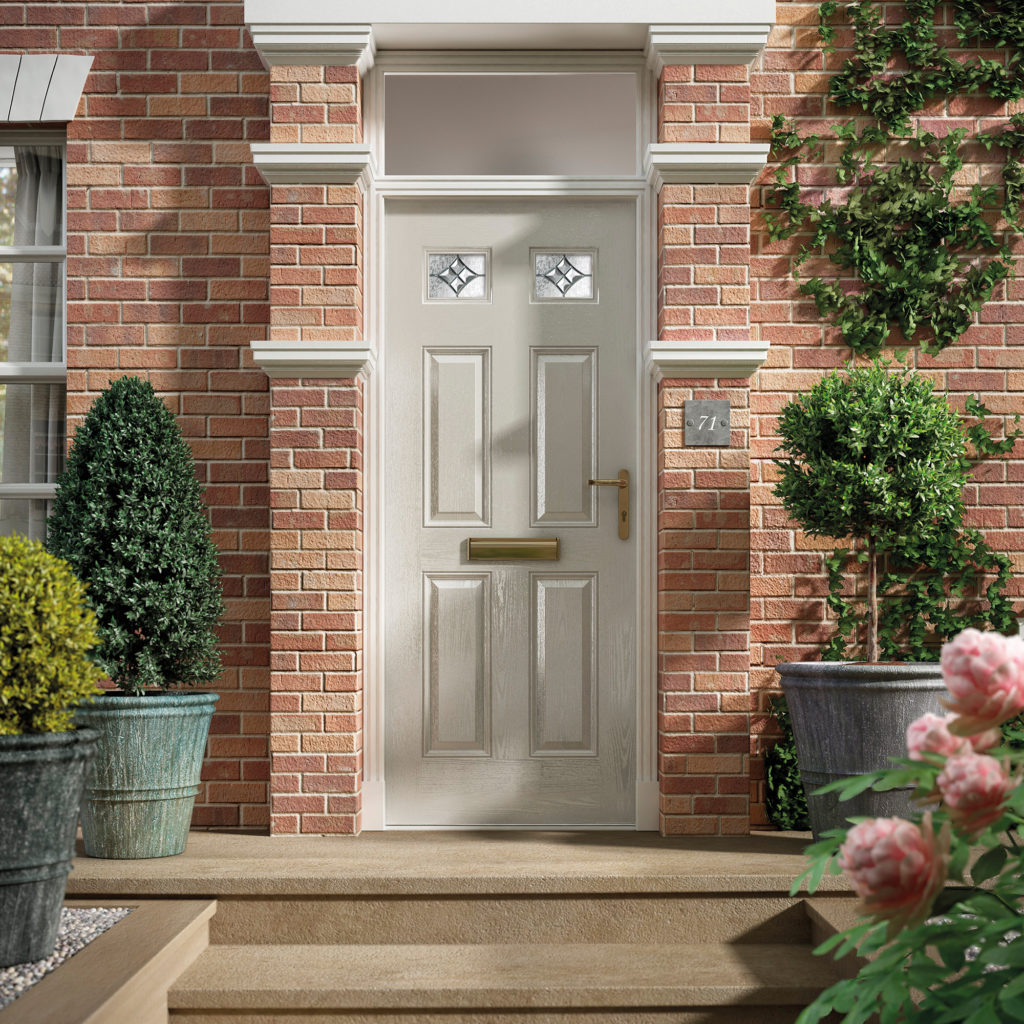 Classical
The Classical door lives up to every sense of its name. Two decorative glazed panels at the top of the door let you add your own individual touch of finesse to a composite door design that already excels in elegance, security and privacy.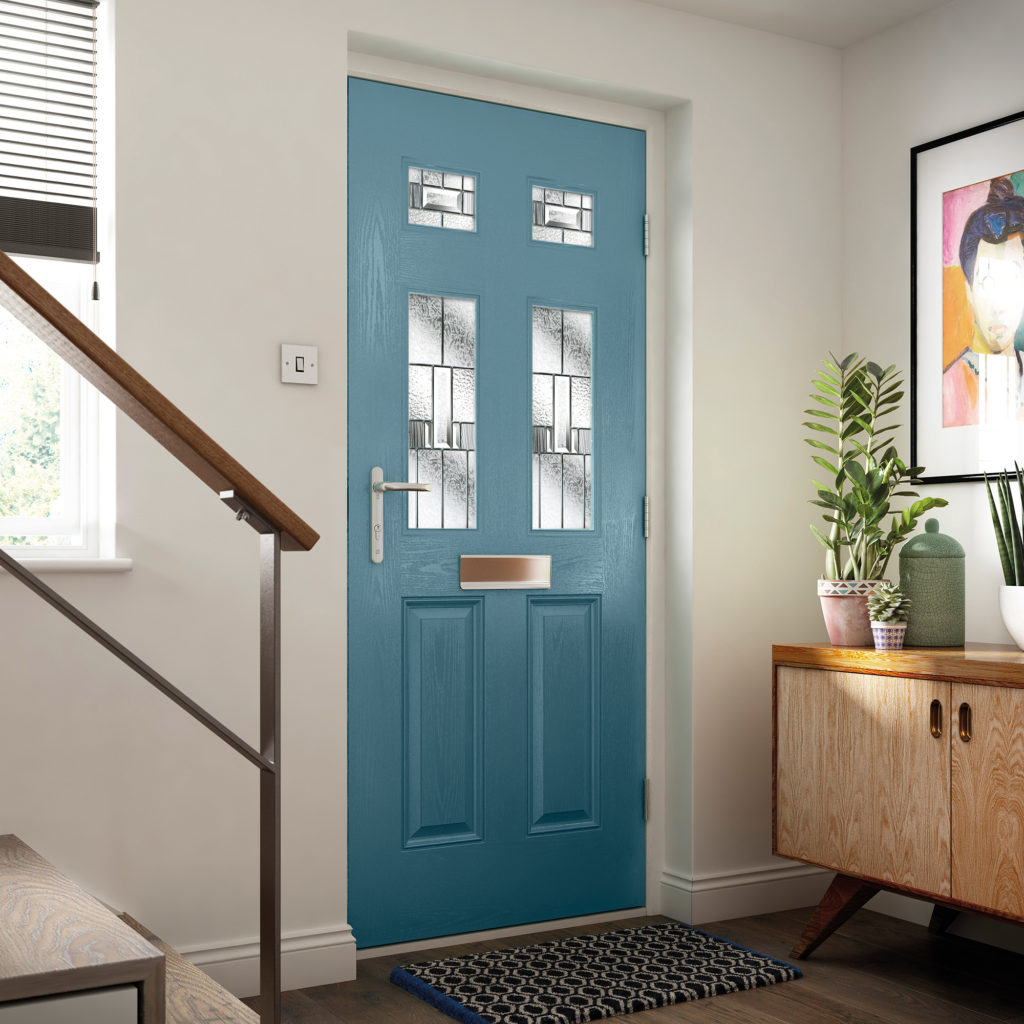 Classical Half-Glazed
The Classical Half-Glazed door is focused on traditional style and sophistication, offering plenty of scope for personalisation. It is a firm favourite with those who have an eye for symmetry and a love for classical design.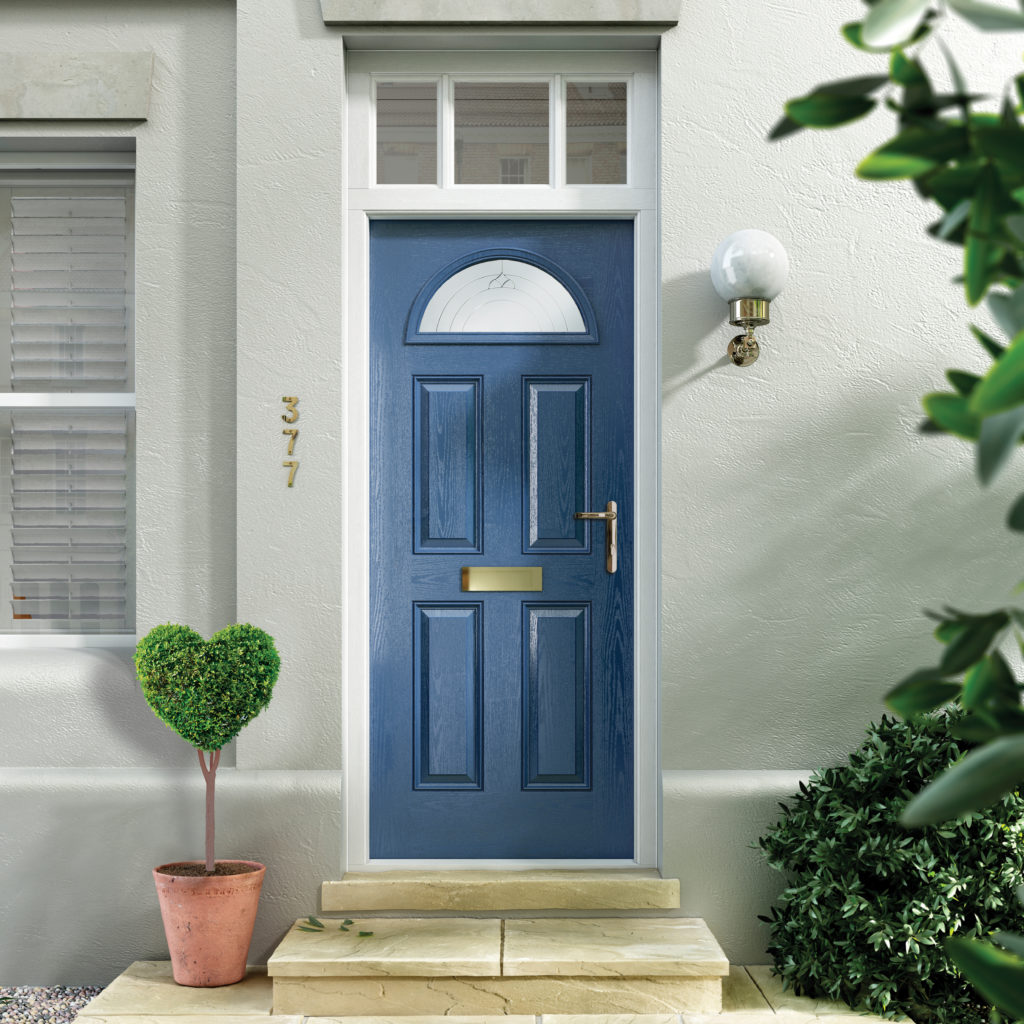 Eclat Arched
Our Eclat Arched design gives your entrance the perfect balance between style and privacy. It combines traditional design features with a spectacular, decorative arch as the focal point. By combining different colours and glass styles, you can make this spectacular door your own.
Eclat
The Eclat door design has all the qualities of a classic door. It gives the entrance to your Nottingham home a look that is simultaneously welcoming and spectacular, with multiple glass panels that let you choose exactly how the door looks and how private you want it to be.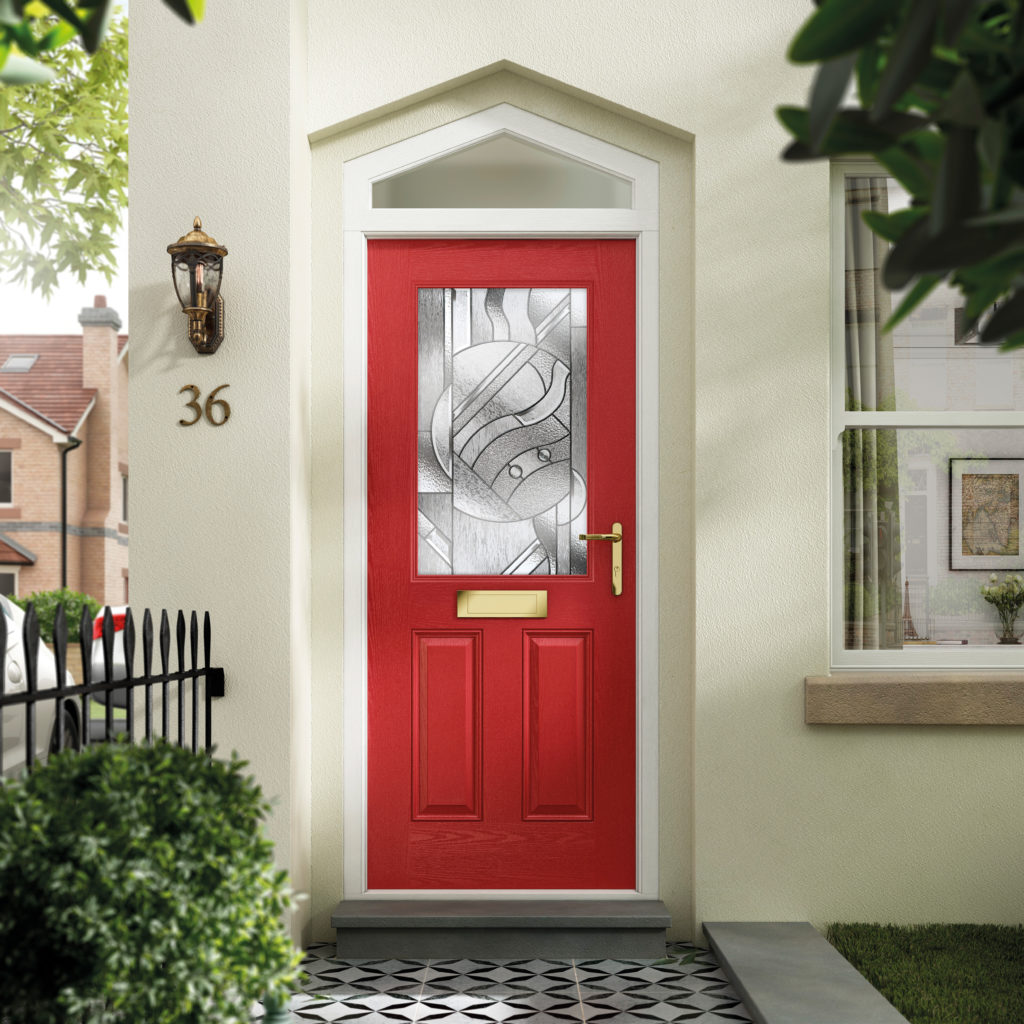 Elegance
No door design allows the glass panel to shine to the same extent as Elegance. It's easy to see why this design fits its name, with so many equally stunning glass patterns to choose from. It is ideal for those who want their front door to be bold and bright.
Half-Glazed Arch
Our softer, half-glazed Elegance design lets light flood into your home through the smooth lines of the arched glass panel. The curve at the top of the panel complements our glass designs beautifully, contributing to a stunning overall effect.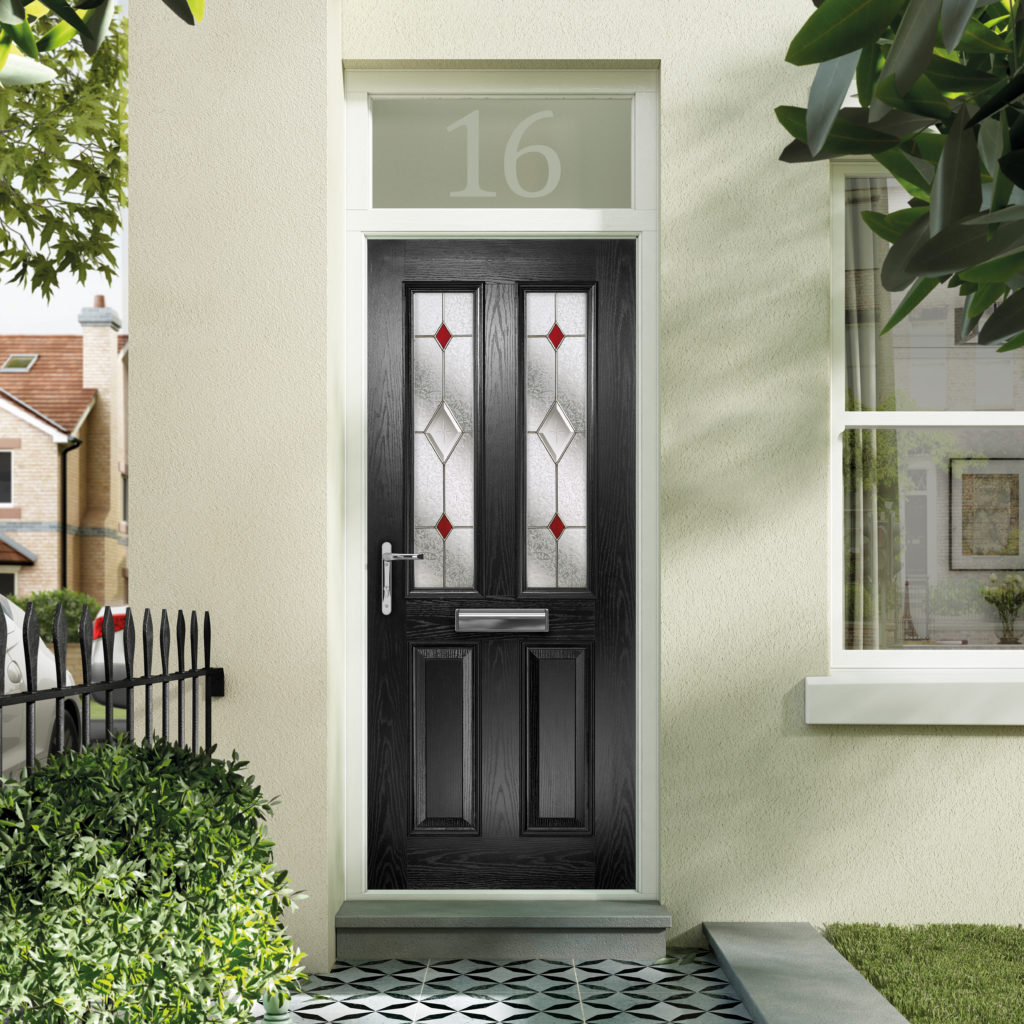 Esteem
Esteem is one of our most popular composite front door designs – for very obvious reasons. The two glass panels are a stunning feature that showcase the best of KLG Rutland's glass designs at the same time as creating a secure feel for the whole door.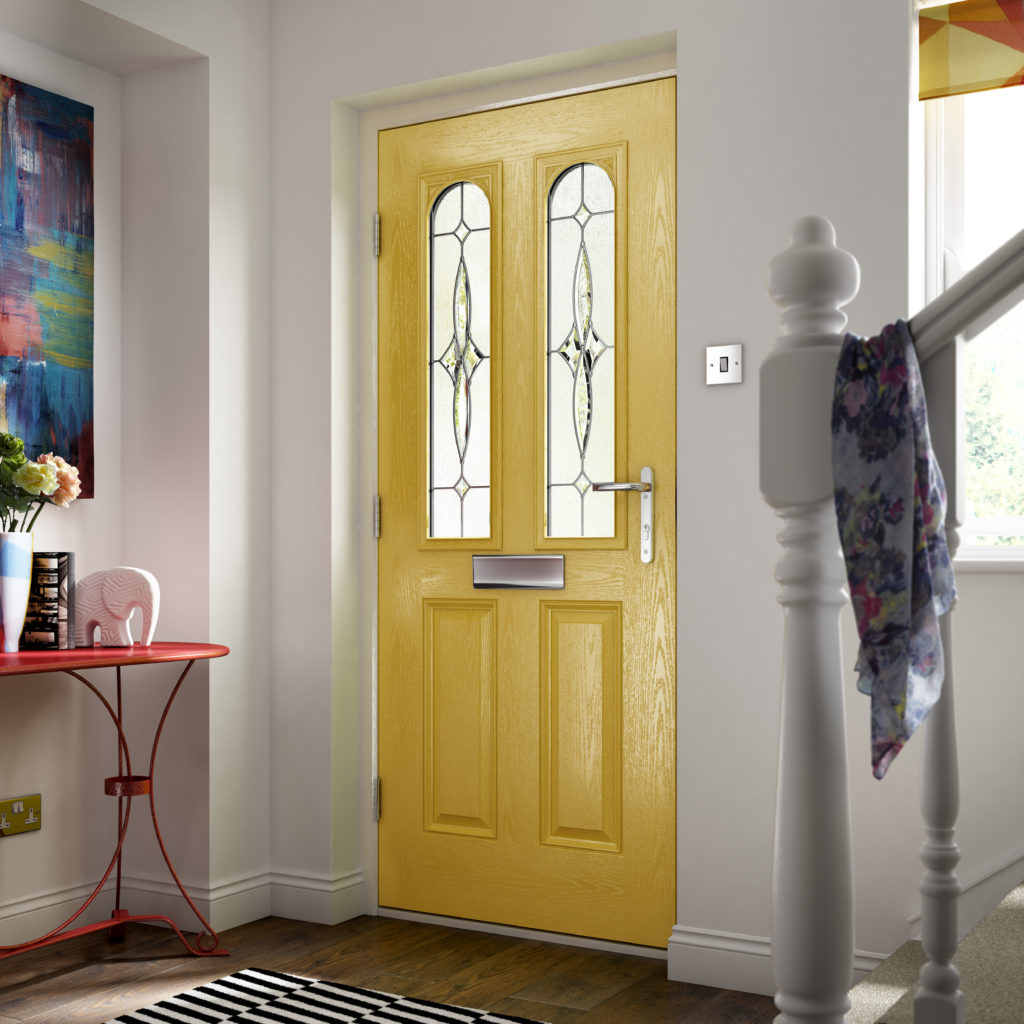 Twin Arched
The Twin Arched panels give the classic Esteem design a softer look. The arches subtly alter the appearance of the door, giving it a warm, inviting aesthetic that blends beautifully with our elegant glass designs.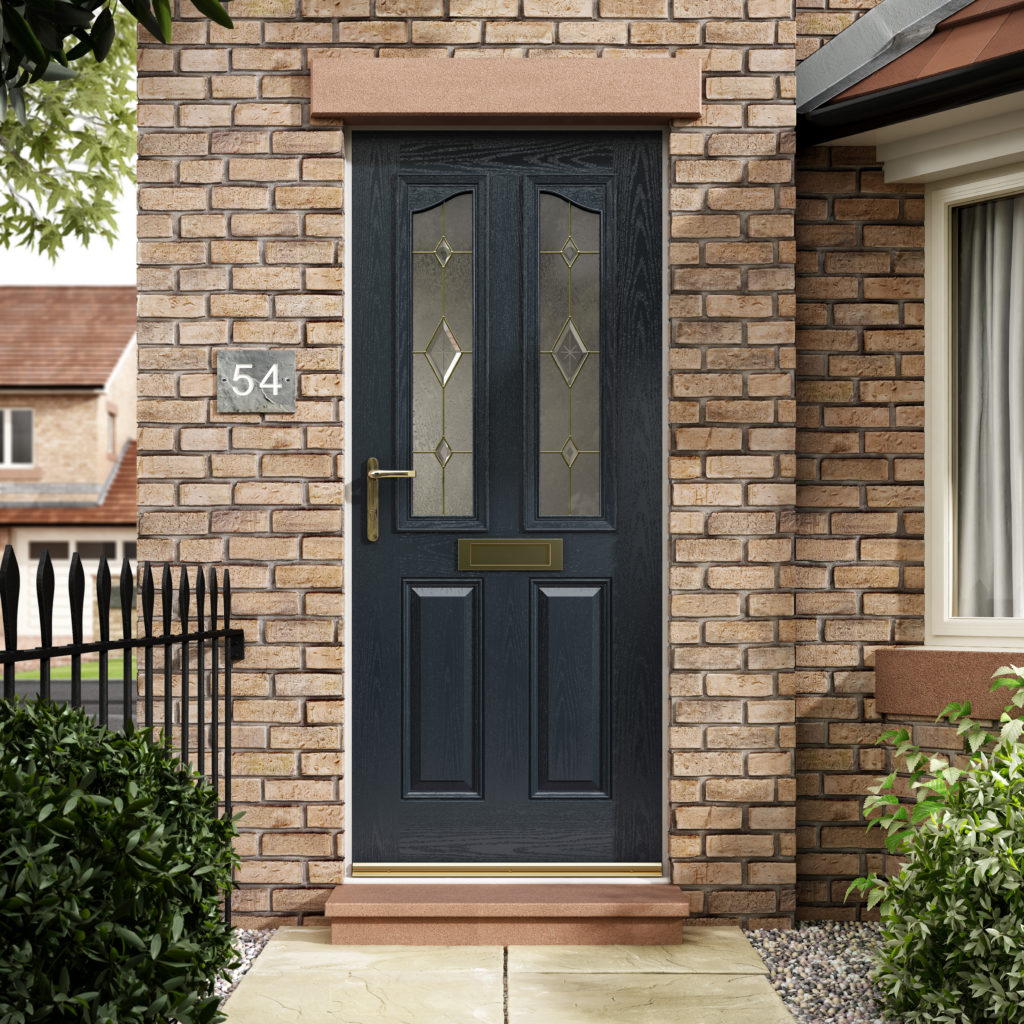 Twin Eyebrow
Another twist on the classic Esteem design, the Twin Eyebrow door adds unique curves to the door's two panels. The resulting aesthetic is something that feels unique and different without compromising the classical look of the whole door.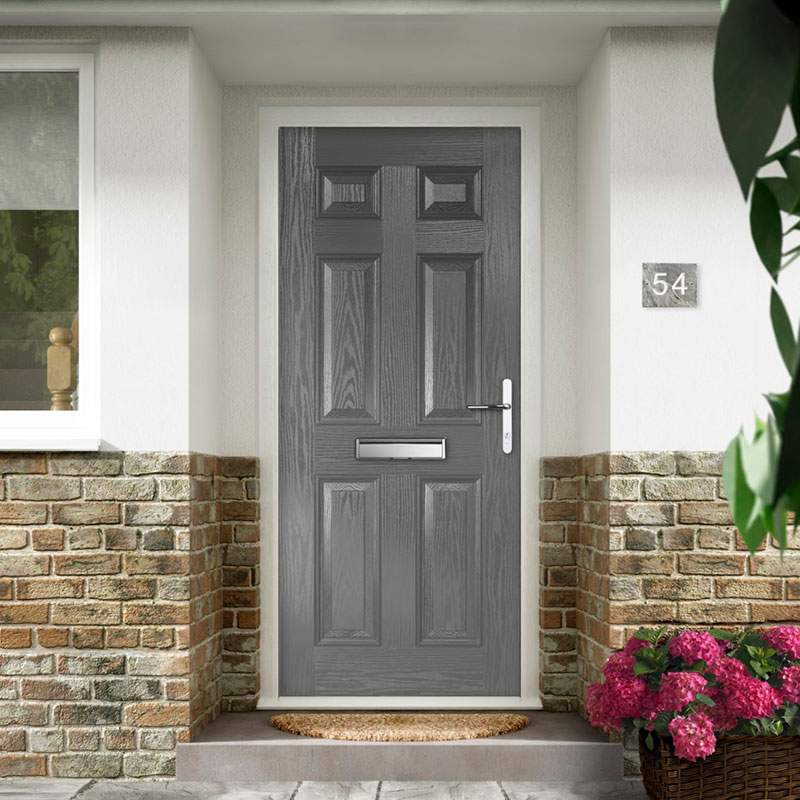 Solid
A solid door is perfect for anyone who wants the ultimate in peace, privacy and security. The windowless door allows the gorgeous finish of KLG Rutland's composite doors to shine, with a grained wood-effect layer that looks stunning in any colour.
Composite Door Gallery
Browse some of our recent composite door designs and installations at our client's beautiful homes in Nottingham and Derby.
Design your own door
If you want something completely unique, use our door designer tool to get a personalised price for your exact specification today! Click the link below to build your door online.
Got a question about composite doors?
Check out our Doors FAQ page or contact us to help you choose the most suitable composite doors for your Nottingham home.