Building an orangery is a rewarding investment of time and money. Not only will an orangery provide a home with extra living space, it will also add value to the property if done correctly. The most common question people ask is whether building an orangery requires planning permission. The answer to this question depends on several factors, including the size of the build and its positioning. We have outlined the key considerations that affect planning permission requirements below.
When do you need planning permission for an orangery?
In most cases, you do not need planning permission for an orangery. This is because orangeries fall under 'permitted development rights', a government scheme that entitles homeowners to extend their homes without planning permission as long as they meet the following criteria:
The orangery is single-storey and no taller than 4 metres.
The orangery does not extend further than 4 metres from the existing property if it is detached, and no further than 3 metres if it is semi-detached or a terrace house.
The orangery is not on the front of the house or on a sidewall that faces a road
Materials used in the orangery are similar to those used in the main house
The top point of the orangery does not extend higher than the house's roof eaves
The orangery does not take up more than 50% of the land around the property
The orangery does not include any balconies or elevated platforms.
Typically homes that fall under the category of 'flats', 'listed buildings', 'maisonettes' and 'homes built in conservation areas' are not granted 'permitted development rights' and must seek planning permission.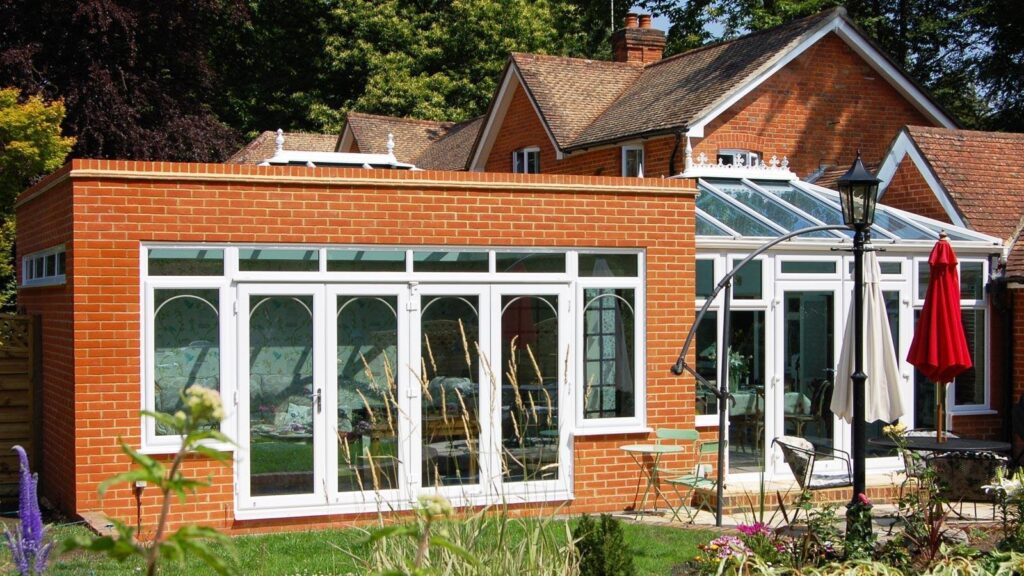 Does an orangery need building regulations?
Orangeries often do need building regulations because, similarly to extensions, they often have an open-plan design and are connected directly from the main property. Building regulation is different to planning permission; the former ensures that building standards are maintained, while the latter oversees the visual impact of the build and its impact on the town, city or countryside.
Conservatories typically do not need building regulation because they are traditionally built as a separate structure to the main house, with an external wall and closed door separating the two structures. The line between conservatories and orangeries has become very blurred in recent years, however, and it is common for orangeries to be exempt from building regulation based on having similar build specifications to conservatories.
How do you find out if your orangery needs planning permission?
To confirm whether your orangery needs planning permission, you must contact your local planning authority (LPA). Your LPA will then inform you if your orangery falls under 'permitted development rights'.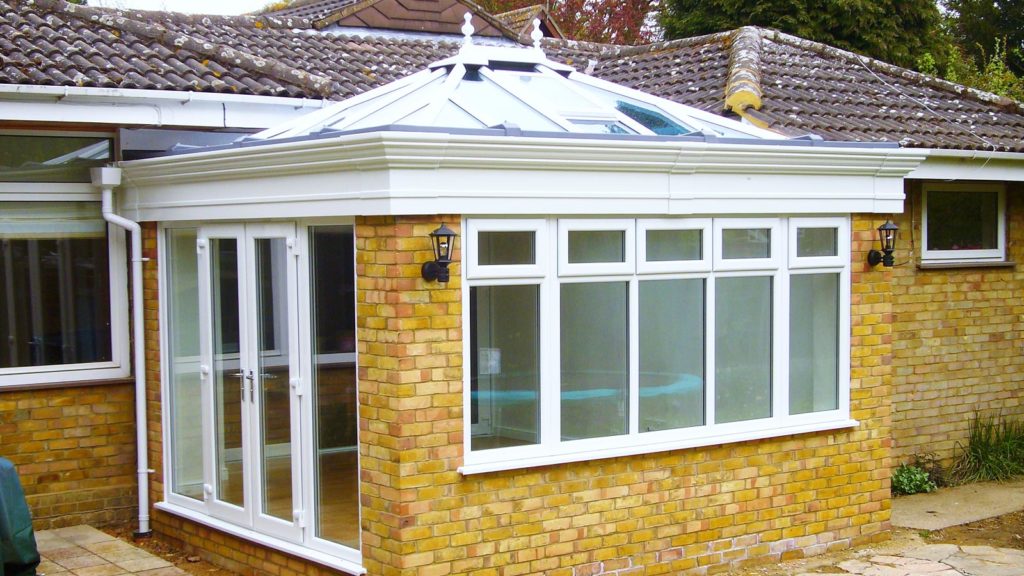 How do you apply for planning permission?
If your orangery needs planning permission, you must apply for permission through your LPA. You will need to submit the following at the minimum:
A location plan – a document that shows the proposed site area and the area around it.
A site plan (also known as a block plan) – a document that presents the proposed build in detail.
There are various other requirements to meet, as well as differences at a local level. Contact your LPA to find out the specific guidelines you must meet.
What happens if you start building an orangery without planning permission?
You should always check with your building contractors to see if your orangery meets the requirements for 'permitted development rights'. If you do not check before building and it turns out that you needed planning permission, you will have committed a planning breach and must submit a retrospective application to your LPA. If accepted, no further action will need to be taken by either party. If rejected, the local planning authority will serve you with an enforcement notice resulting in a fine and the dismantling of the structure, both of which can be costly.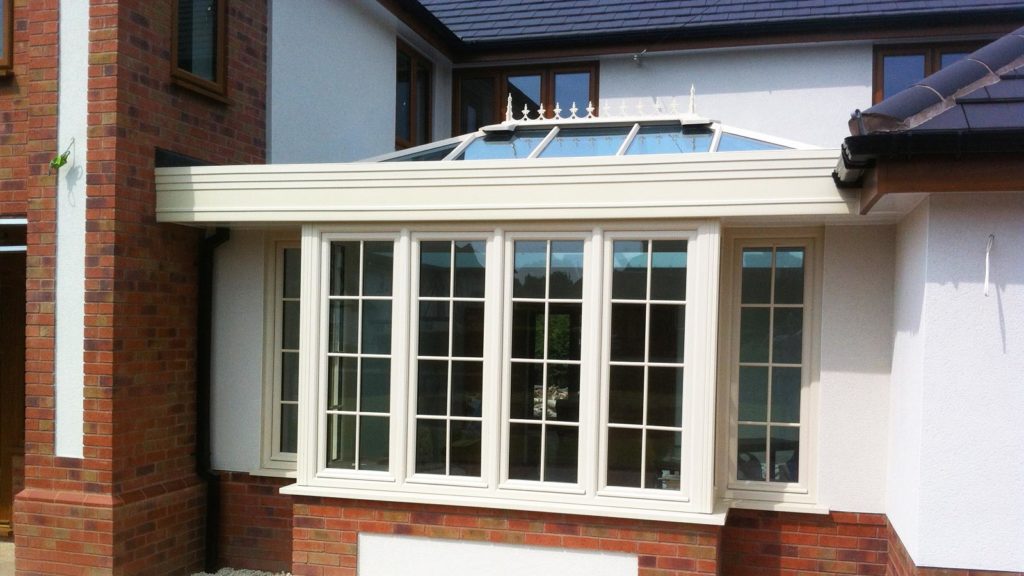 How do you apply for building regulation for your orangery?
To apply for building regulation, you can either apply through your council or through a private approved inspector. Depending on the application that you submit, you can expect a decision within 5 weeks. KLG Rutland has years of experience in submitting building regulation applications and can ensure that the process progresses smoothly for all involved. If you are interested in building an orangery, get in touch today.