Home → Doors → Doors FAQs → Difference types of patio doors
You can be forgiven for not knowing the difference between a standard patio door and a french door, or struggling to work out just how many folds a bi-fold door can have. Choosing the right style relies on you knowing what the different types of patio door are, so we've written this post to demystify the options.
What are the different types of patio door?
There are three main types of patio doors:
Standard sliding doors – usually two glass panels, with one or both sliding.
French doors – a pair of doors that opens out into the garden.
Bi-fold doors – multi-panel units that open in a concertina fashion.
Every one of these different types has something unique to offer a home and garden, with various forms and functions that will appeal to different people depending on their needs.
Sliding patio doors
Sliding patio doors have been a popular feature of English homes for many years. They offer unparalleled views out into the garden through large glass panes that are all but unbroken by their frames.
While they require a big enough wall to accommodate two large panels, the spatial requirements for sliding patio doors are minimal. They don't need any room to open either inwards or outwards, which means that they can work well with smaller patio areas or in rooms which have a lot of furniture.
Modern patio doors, including all of those manufactured by KLG Rutland, are made from uPVC plastic. This is a strong, lightweight material that comes in many colours and can be tailored to the needs to individual customers.
In the past, sliding doors gained a reputation for low security due to poorly designed locking mechanisms, but KLG doors have left those concerns firmly in the past. All of our patio doors come with modular locking mechanisms built into the frames that offer unmatched strength and security.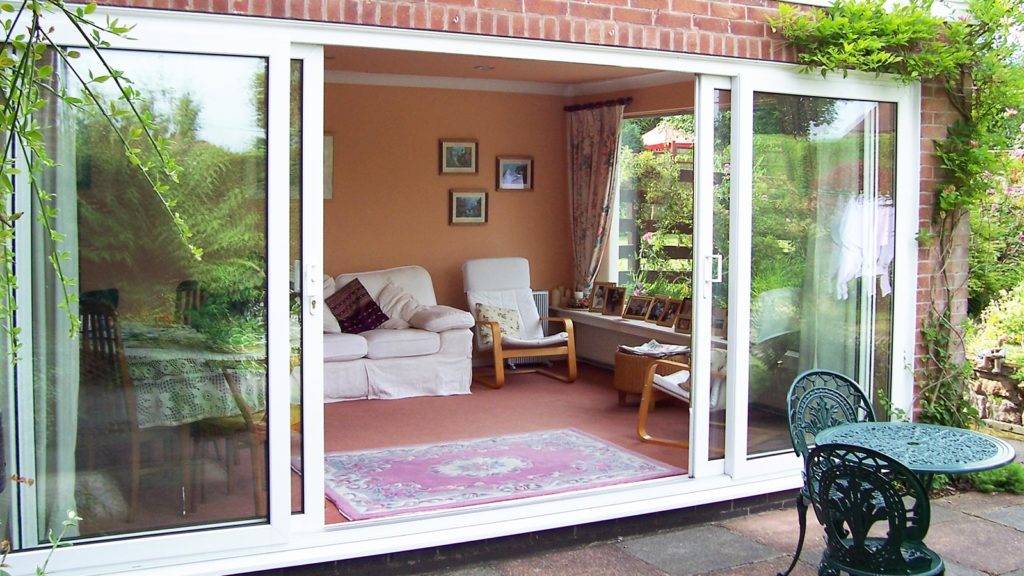 French doors
French doors will always be a stylish addition to a property. They tend to take up a similar amount of wall space to patio doors, but the fact that they can open outwards into the garden gives them a different feel – they connect the interior and exterior spaces in a very physical way.
French doors are often paired with casement windows on either side to allow even more light into the house, though they also work well standing on their own. With modern sealing they're the perfect option for a British homeowner, offering excellent insulation in colder months and allowing you to open the house up to the sun in warmer months.
Like our sliding patio doors, the frames of all of KLG Rutland's french doors are made from uPVC. As french doors are often more traditional in their aesthetic, we've worked on wood-effect finishes that can give even the most modern doors a more traditional look if that's the style you prefer. We can also fit new french doors into older wooden frames if you want to retain your house's period feel.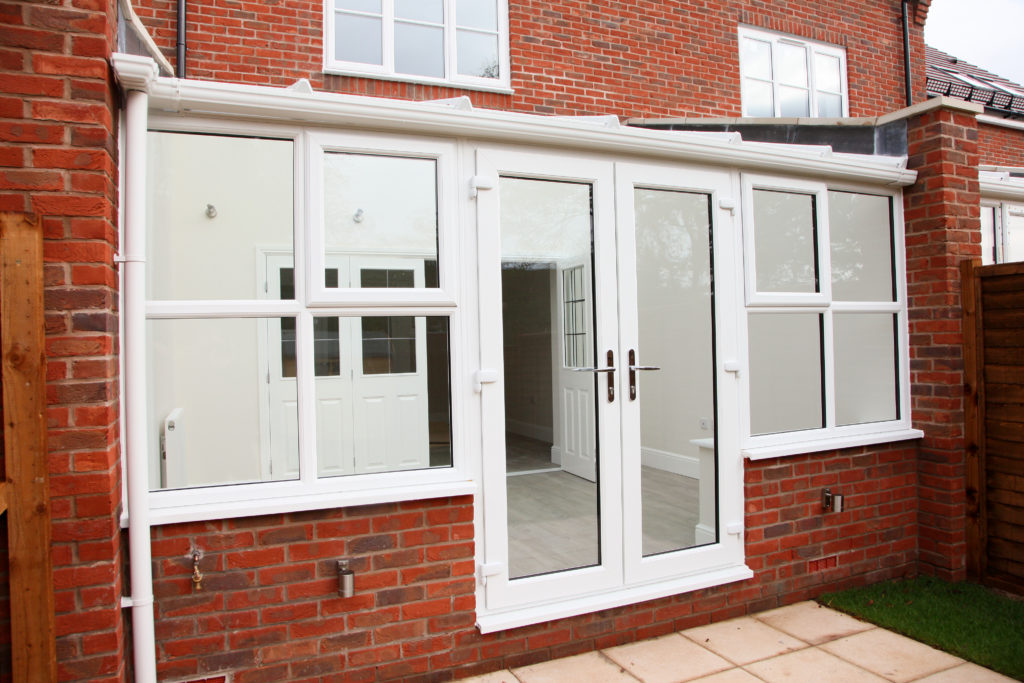 Bi-fold doors
The final major type of patio door is the bi-fold door. This long, concertina-like installation allows you to peel back a whole wall (or part of one) to open up your house to the garden more completely than any other type. But what exactly is a bi-fold patio door?
Bi-fold doors are made of separate glass and uPVC panels with hinges in between each panel as well as at the door frame. This means that they can fold to one side in concertina-like fashion to completely open up one wall more effectively than any other type of patio door.
Sliding doors still need to leave one panel's width closed and french doors struggle to be wider than two panels, so if you want to have a wide, completely unobstructed entryway between your home and garden, only a bi-fold door will do.
Bi-folds can take a little more time to plan and design than other types because of the sheer number of configurations you have available to you. KLG Rutland can manufacture these doors with any number of panels from two to seven and can install them as two separate doors that meet in the centre, or as one long door that stretches all the way along the wall.
If you have a large space that you're considering opening up to the garden, then a bi-fold door is likely to be a good option.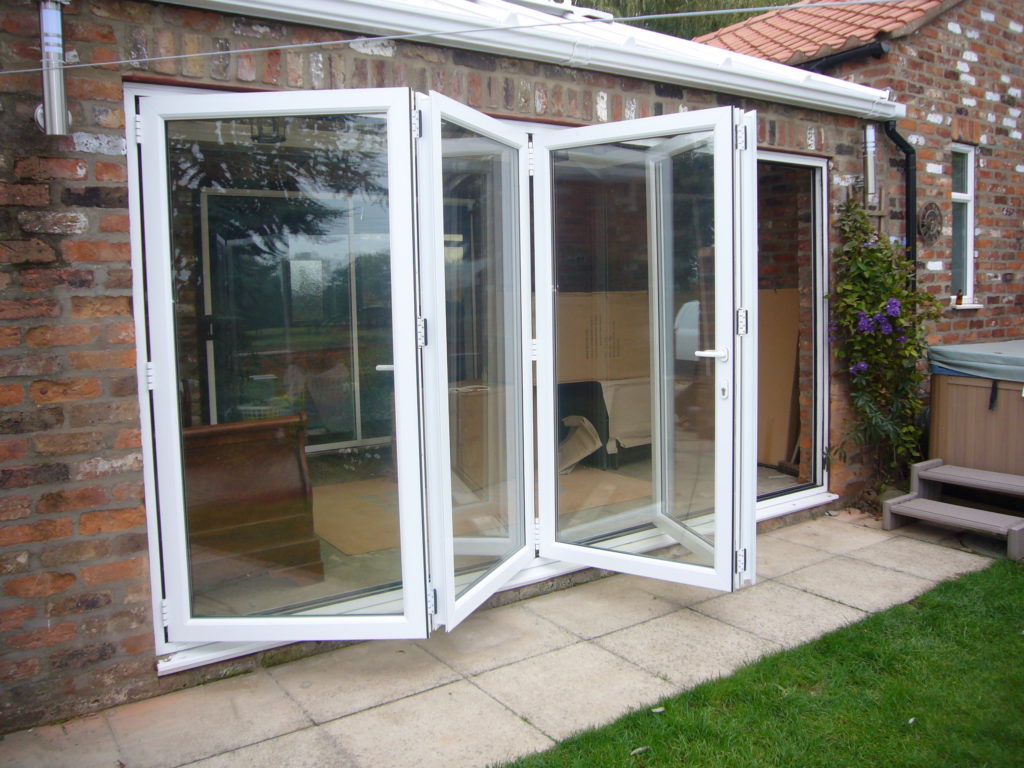 In any case, the range of different patio door types available means that, whatever your requirements are, you'll be able to find something to suit your home. Get in touch with KLG Rutland for more information or to get a quote.