Home → Conservatories → Conservatory FAQs → How long does a conservatory last?
Building a conservatory on your house adds an average of 5%, according to research conducted by Towergate Insurance. Of course, the figure will depend on the quality of the conservatory, the location of your house, and the level of demand for conservatories in your area. Conservatories can add as much as 10% to the value of a house in some expensive parts of London.
How much does a conservatory cost?
The cost of a conservatory varies considerably depending on the style, size, material (as well as many other variables including the roof, windows, walls, finishes, flooring, and drainage). For example, the wide selection of conservatories on offer at KLG Rutland ranges from £10,000 to £40,000, but a free full site survey must be carried out before a quotation can be made. Try using the calculator at the bottom of our Nottingham conservatories page to work out roughly how much your preferred style could cost you.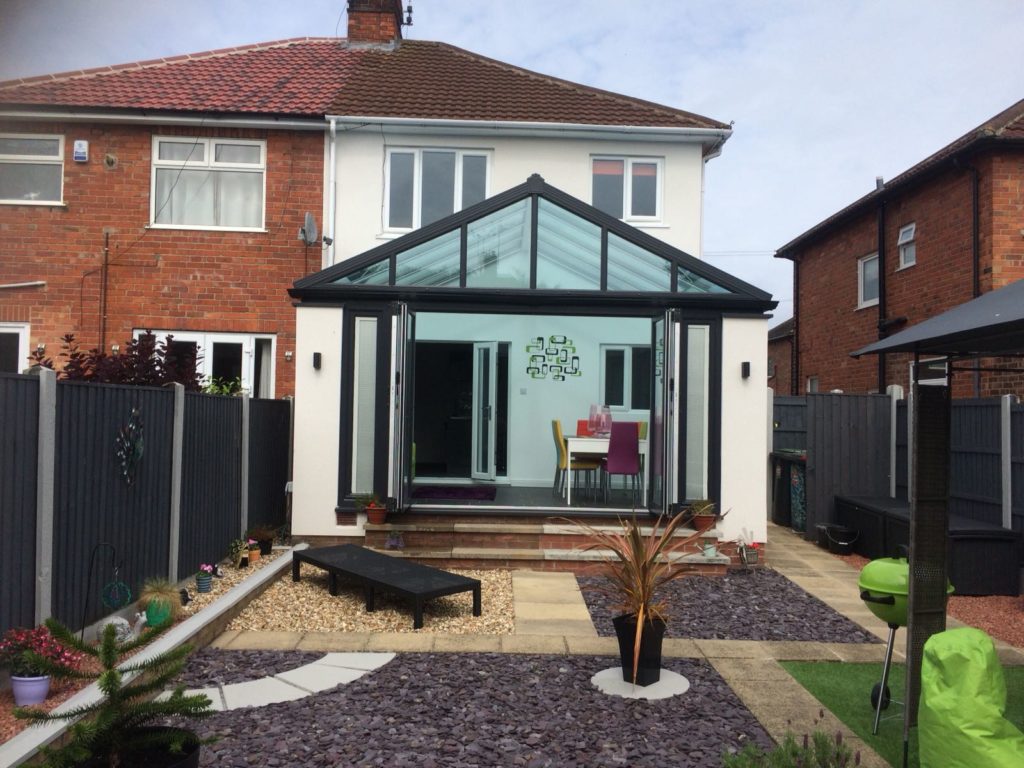 Maximising the value added by a conservatory
If the primary objective of your conservatory extension is to increase the value of your house, it's worthwhile doing some research to find out which kinds of conservatories are popular in your area. You might find that there are far more Victorian conservatories in your neighbourhood than any other style. In this case, it might be advisable to choose a high-quality Victorian conservatory (alternatively, you could opt for a unique style to make your property stand out).
There are other considerations if you're looking to profit from the addition of a conservatory to your house. With so many different styles of conservatory available, it's important to understand the current trends. You should avoid picking a style that's fashionable at the moment yet hasn't been on-trend for long – the best bet is to pick a more timeless style that's likely to appeal to all buyers.