The colour a conservatory is painted changes its look and feel, but almost always plays a supporting role to the main feature: its windows. Choose a paint colour that complements your view and works with the contents of the space.
To help inspire your conservatory paint choices, all of our examples below are accompanied by images from real projects we've worked on. You'll get a sense of the look that each colour palette brings to real rooms, rather than trying to imagine the effects.
A quick note on where to paint in your conservatory
Our focus here is on painting plastered conservatory walls or exposed bricks. We're not touching on painting uPVC (the plastic in many conservatories) or other non-brick structural materials. We don't usually recommend that you attempt to paint these materials.
You can paint the solid surfaces of your conservatory without too much trouble. If the walls are already plastered, go ahead as you would with any interior wall. Some people also like to paint exposed brick instead, which is possible as long as you use an appropriate primer, first.
Cool, neutral white
White paint is an unobtrusive, clean colour for a conservatory that won't clash with anything. A white conservatory is essentially a pleasant frame for the view from the windows. It will also act as a clean backdrop for any furniture, flooring and ornaments you choose to include in the space. White is a very light colour, which means that it will help the conservatory to feel bright and airy, even on darker days.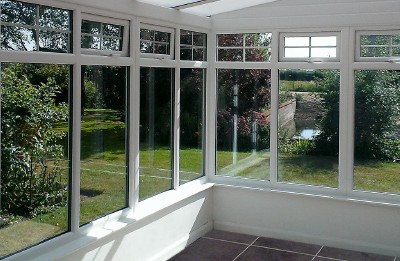 If you're worried about your paint colour being too overbearing and detracting from the other features of your conservatory, white is the perfect choice.
Comfortable off-whites and creams
Off-whites and creams are a little stronger than white paint, but have many of the same benefits. Like white, they are cool, bright colours that go with almost anything. Creams also have the added advantage of being a little closer in shade to many people's home interiors, especially in newer houses. These colours are popular due to their ability to look good in practically every home, which makes them a great choice to deepen the connection between your conservatory and the rest of your home's interior.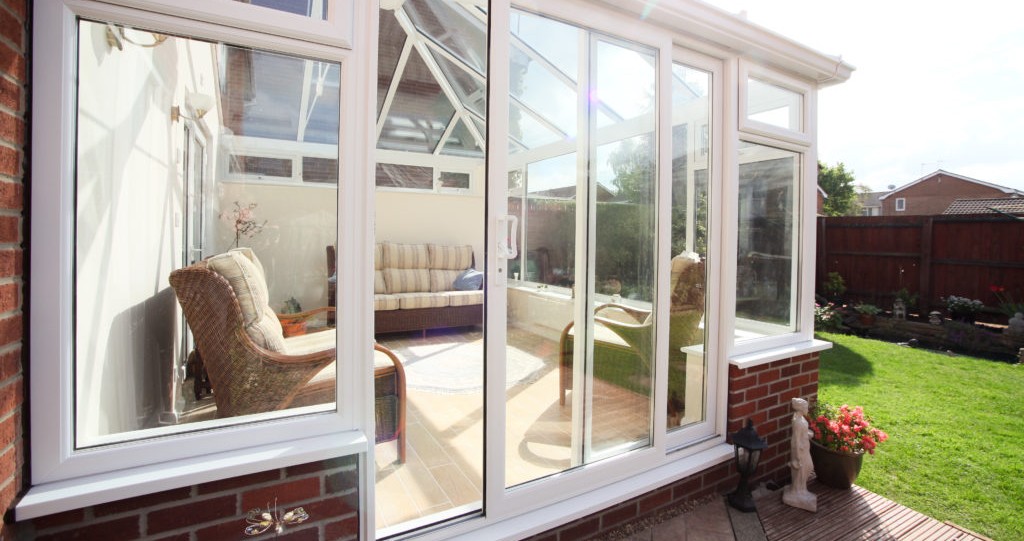 Warm oranges
An orange colour palette offers something a little stronger than the neutral paint colours we've seen so far. Oranges, terracottas and apricots have the potential to transform a conservatory from a neutral extension of the home or garden to a feature in its own right, complete with a strong, warm identity. There's an unmistakable Mediterranean feel to interiors that make use of this colour palette, which is the perfect way to bring out the summer feeling in your conservatory.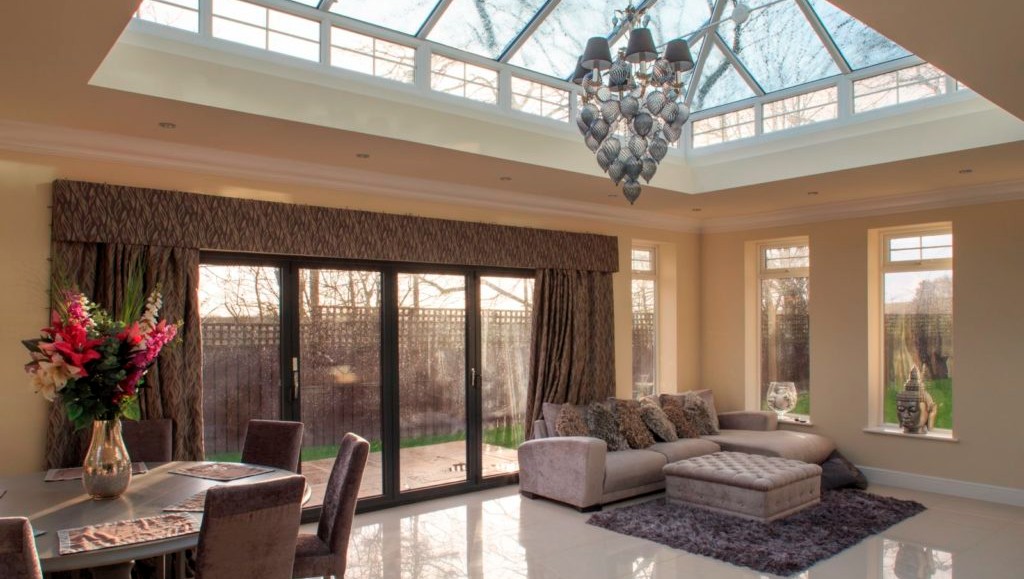 There's no denying that a stronger colour is more demanding of the space than a neutral colour. You'll need to put more thought into the flooring, furniture and lighting to bring the best out of it. But, if you're prepared to put time into a space like this, you can be rewarded with a truly stunning addition to your home.
Bold blues
Bold blue paint is on the opposite side of the spectrum to an orange palette, but is no less effective if used in the right way. Blue takes many of our comments for orange paint to the next level. In the same way, it needs thought regarding the rest of the space, but is perhaps less conducive to tasteful combinations with many types of furniture and lighting.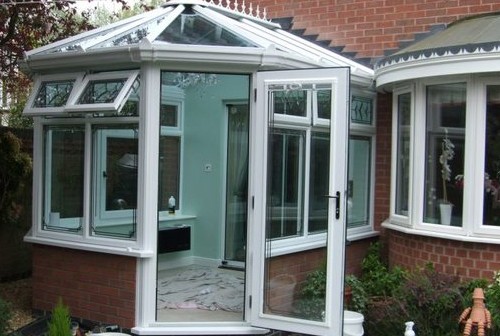 However, it's hard to beat the striking vibrancy of a blue conservatory decorated well. From greenish aquamarines like the one shown below, to cooler, deeper blues, there is a uniqueness to this colour palette that is sure to put your mark on the conservatory and make it feel like your own.
The charm of exposed brick
Unpainted brick walls have a charming simplicity that makes them worth considering alongside your coloured paint options. Many bricks have an attractive colour already, work well with most furniture, and don't detract from the view out of the windows.
Brick conservatories tend to feel more like an outdoor space than other rooms in the house. If you like sitting in your conservatory and feeling as if you're in the garden, exposed brick is perfect for you. However, our earlier paint recommendations will likely suit you better if you want to see your conservatory as a seamless extension of the house.
Contact KLG for conservatory refurbishment
Painting works on the inside, but if you're looking to spruce up the outside of a tired conservatory, a tiled roof is one of the best long term choices you can make. Contact KLG to discuss modernising your conservatory with a long-lasting, insulated tiled roof.